- Im planning to make a server , that is PvP only and has very unique style of gameplay.
- The server wont have any Dungeons.
- Im editing this server from my spare time so I dont know when it will be finished.
It will have 5 maps that are copies of each other , but all relate to different scene and have different zone elements and overall functions.
Map 1 - SPKA - new players can grind for items and do quests for gears (safe zone).
Map 2 - SPKA - more experienced players can grind for better gears (pvp zone) - has also some quests. Monsters and Bosses have some dmg increase!
Map 3 - SPKA - High level players - can grind for better gears (pvp zone) - has quests for the best items! - Monsters and Boss are stronger!
Map 4 - Stone City - Starting city - when you first log in you will be in this city , it has all the NPC for basic stuff!
Map 5 - Blood Palace - High Level guilds can compete here to be the best!
Code:
PS: - All other maps and zones will be unavailable , because they will have npc barriers on the roads etc and so on and all related NPC etc from these zones will be removed along with all quests etc.
Reason for removal is because then the game client size will be very low 90 % of the game will be removed from client.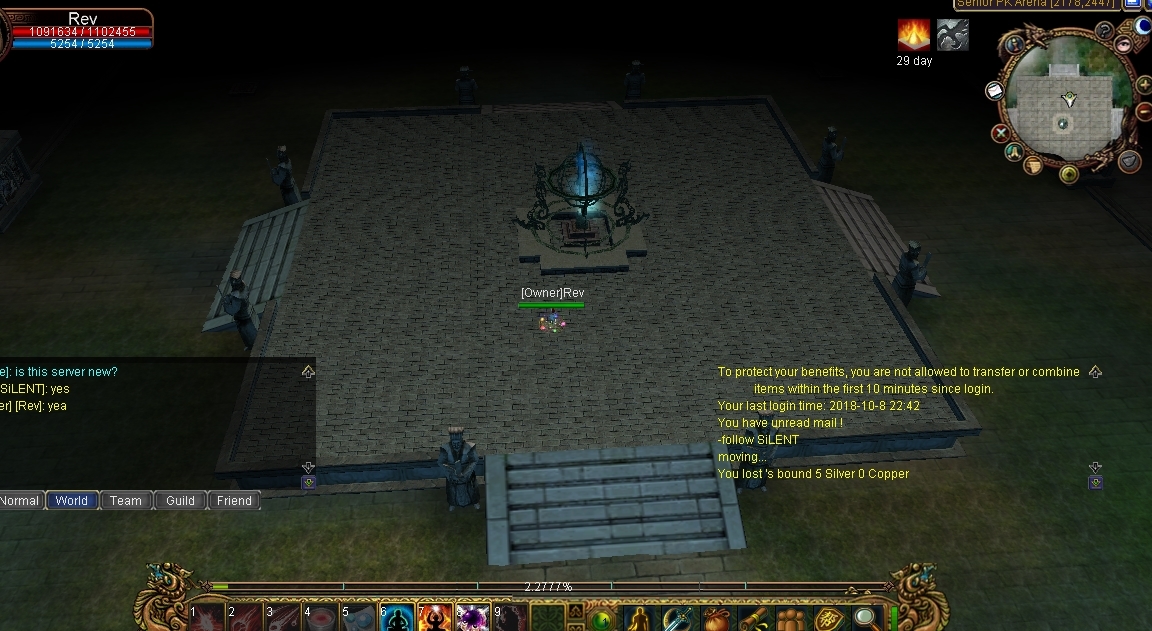 If have suggestions , then let me know!
_________________
Owner of Oldschool Talisman

CLICK HERE TO VOTE